2021 Infiniti QX50 vs. 2021 Nissan Murano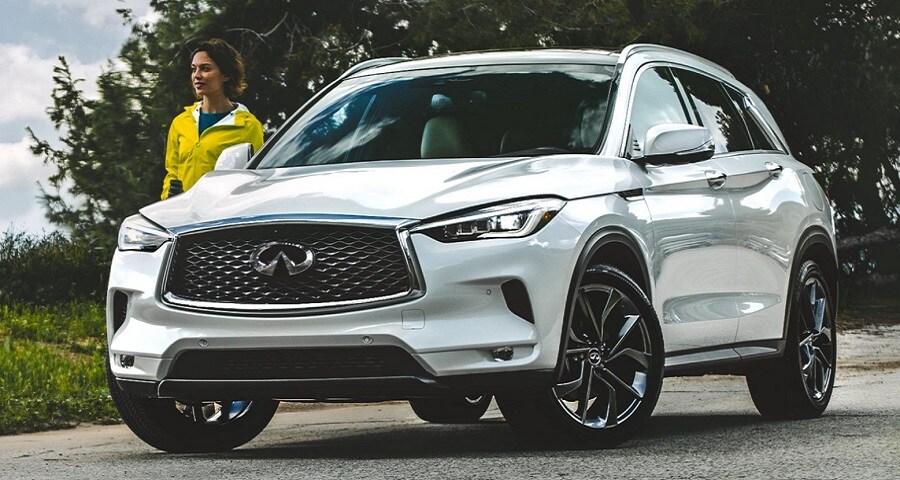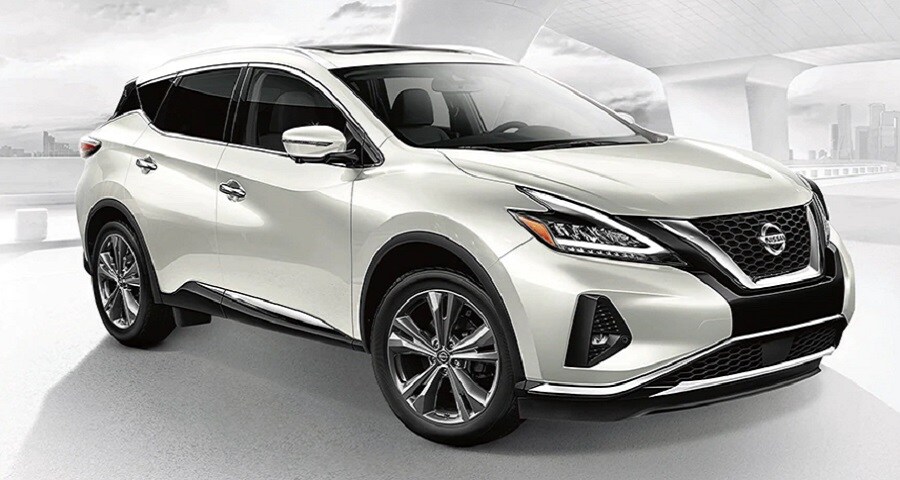 The 2021 Infiniti QX50 vs. the 2021 Nissan Murano in Woodbridge, Ontario: Which is Better?
Infiniti and Nissan have long produced some of the most popular SUVs on the market, and we thought it only natural the compare their respective QX50 and Murano models now that they've hit the market for 2021. There's plenty to like about both these new SUVs, and if you're based in Woodbridge, Ontario or any of the nearby areas of Toronto, Brampton, Etobicoke, or Vaughan, read on to find out which model best suits your tastes and needs. If you'd like to see what all the fuss is about regarding the 2021 QX50, feel free to consult our Directions page online before visiting Alta Infiniti.
Reviews
The reviews are glowing for both the 2021 Infiniti QX50 and the new Nissan Murano. While the long-running Nissan SUV has fielded praise for its bold design and driver-assist technology, reviewers have also applauded the latest QX50 for its stunning looks, roomy interior, and robust turbocharged motor. In short, the new Nissan Murano may be reliable in more ways than one, but the 2021 Infiniti QX50 has all the makings of a luxury SUV.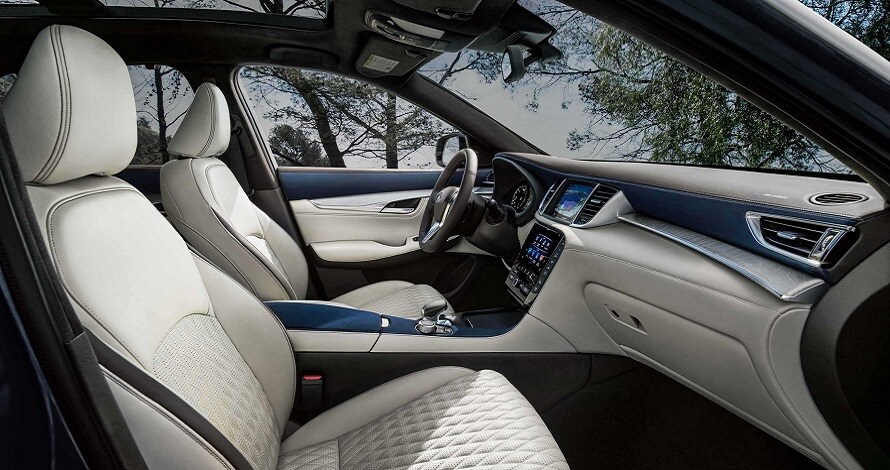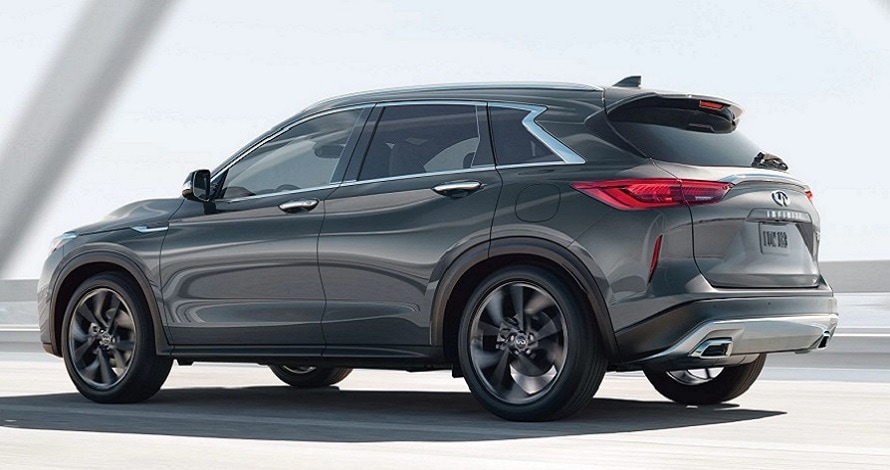 Interior & Exterior Design
Both these popular models make quite the on-road impression, but the QX50 separates itself from the Murano with an extra touch of class. While Nissan's long-running SUV boasts a bold exterior, the Infiniti QX50 turns heads left and right thanks to its sleek wheels, patented mesh grille, and elegant balance between curves and creases.
The interior of these two models tells the same story. The Murano offers supportive seating and a welcoming layout, but the QX50 does that and more. This Infiniti's cabin is quiet and comfortable in equal measure and bests many a competitor in terms of cargo capacity. The 2021 QX50 also separates itself from its rivals thanks to reclining back seats that offer rear passengers a personalized experience. If you'd like to add an extra dash of refinement to the QX50's elegant interior, quilted leather seats and wood trim are available in its upper trims.
Performance & Specs
The Infiniti QX50 and Nissan Murano both come in front-wheel drive and offer all-wheel drive to those who prefer all-weather capability, but their similarities end there as far as performance is concerned. While the Murano's V6 engine packs a good wallop for the segment, the 2021 QX50 hits the market with a turbocharged four-cylinder engine good for 268 horsepower and 280 lb-ft of torque. This robust motor works with a continuously variable transmission providing seamless acceleration when hitting the highway. 
Furthermore, this Infiniti SUV's ride is as adaptable as they come, maintaining its composure when venturing over rougher surfaces and a smooth ride on the open road. If you'd like to schedule a test drive with the latest QX50, feel free to contact us at Alta Infiniti today.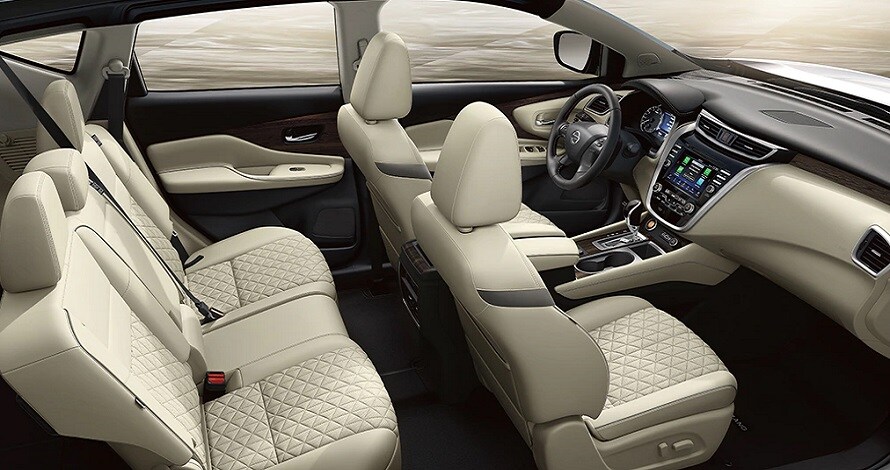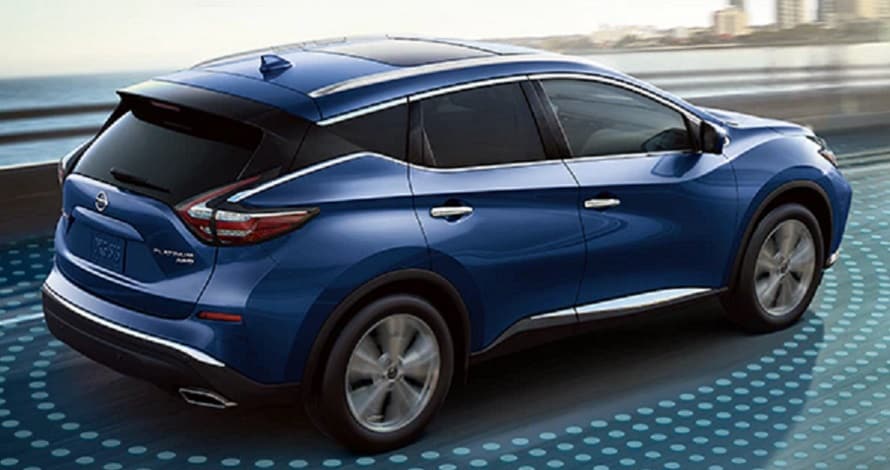 Safety Features
The new Murano's safety and driver-assist suite is nothing to sneeze at, but the 2021 Infiniti QX50 is no slouch in that department itself. If you want your SUV to lend a helping hand when you need it most, the QX50 will gladly oblige. Forward-collision warning with automated emergency braking comes standard in this beloved Infiniti model, as do blind-spot monitoring and rear cross-traffic alert, which provide you with an extra pair of eyes where your visibility is limited. In short, the new QX50 covers all your bases in terms of safety, fun, and refinement.
Financing the 2021 Infiniti QX50 for Sale in Woodbridge, Ontario
Those interested in purchasing the 2021 Infiniti QX50 can do so with no extra hassles thanks to Alta Infiniti's finance centre. Whether you start by contacting our dealership directly for an appointment or filling out our credit application online, we'll help you get the wheel of your new QX50 by determining a financing plan that best accommodates your budget. Visit our website or get in touch with us at your convenience to get started.
2021 Infiniti QX50 in Woodbridge, Ontario