INFINITI QX60 vs Toyota Highlander

INFINITI QX60 vs Toyota Highlander
The SUV and crossover segments have taken the automotive industry by storm. Manufacturers have been investing a large number of resources to design and engineer vehicles that automotive consumers from Toronto, Brampton, Vaughan Area (Kleinburg, Maple, Thornhill and Woodbridge) and Etobicoke can appreciate. SUVs and crossovers have attracted consumers away from various other segments because of their versatility, space, and accessibility. So it only makes sense that each segment is packed with a group of fantastic vehicles that offer great features that automotive consumers need and want. With approximately 30 manufacturers and over 100 model choices, consumers have plenty of choices from sub-compacts, compacts, and sedans. However, SUVs and crossovers are where consumers want to be. The competition has never been hotter, with the likes of the INFINITI QX60 in Woodbridge, Ontario, going up against the best in its segment. Fortunately, at Alta INFINITI, we are proud to showcase the entire lineup but are overly impressed by what the QX60 has to offer. It is typically compared against some of the industry's heavyweights like the Honda Pilot, Acura MDX, and the new Toyota Highlander in Woodbridge, Ontario.
Infiniti QX60 vs Toyota Highlander
The INFINITI QX60 has been at the top of its segment for an extended period of time. However, there is fierce competition from the Toyota Highlander. Both vehicles offer a powerful V-6 engine and room for more than five passengers, though only one vehicle can come out on top, and that is the INFINITI QX60. Both vehicles offer great cargo capacity and technology features. With features like blind-spot monitoring and other various driver assistance technology, both vehicles are equipped with what others in the segment possess. Don't forget to fill out our online finance application and get pre-approved to get behind the wheel of a 2020 INFINITI QX60.
Infiniti QX60 vs Toyota Highlander Performance
The 2020 Toyota Highlander and INFINITI Qx60 offer a powerful V-6 under the hood; for the INFINITI, you will find a potent 3.5-litre V-6 with 295 horsepower and 270 lb-ft of torque. It is paired with INFINITI's continuously variable transmission (CVT) that delivers a responsive drive and outstanding fuel efficiency. While the Highlander also provides a 3.5-litre V-6 that produces the same horsepower at 295, though its torque is less than the QX60 with 263. Journalists have mentioned that the power is sufficient in the Highlander, but the delivery method is questionable. A standard 8-speed transmission seems to have trouble finding the correct gear while in motion. This makes it frustrating for the driver as the vehicle is jerking in some occasions. And to add insult, the V-6 still provides max power at high RPM. The result of this is a transmission that holds gears for far too long.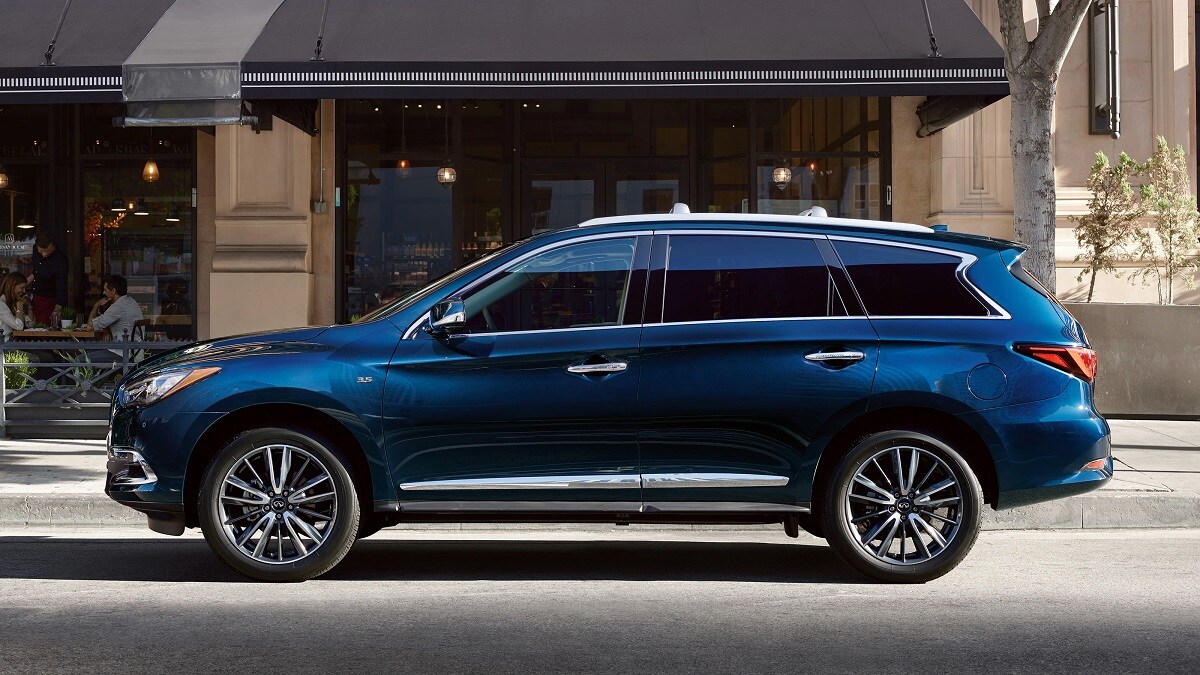 The 2020 INFINITI QX60 definitely fits the bill as one of the best luxury crossovers available to automotive consumers. The materials used throughout the cabin are of premium quality, with soft-touch materials and wood trim a common occurrence. It provides ample space for the driver and passenger, with an abundance of space for those in the second and third rows. It has outward appeal in its space, design language, and comfort.
Infiniti QX60 Specs
The 2020 INFINITI QX60 features an abundance of attractive specifications and features that are sure to fulfill automotive consumers' needs. Amazing interior dimensions with an abundance of safety and driver assistance features, INFINITI will try to keep you safe while out on a beautiful weekend drive.
Toyota Highlander Reviews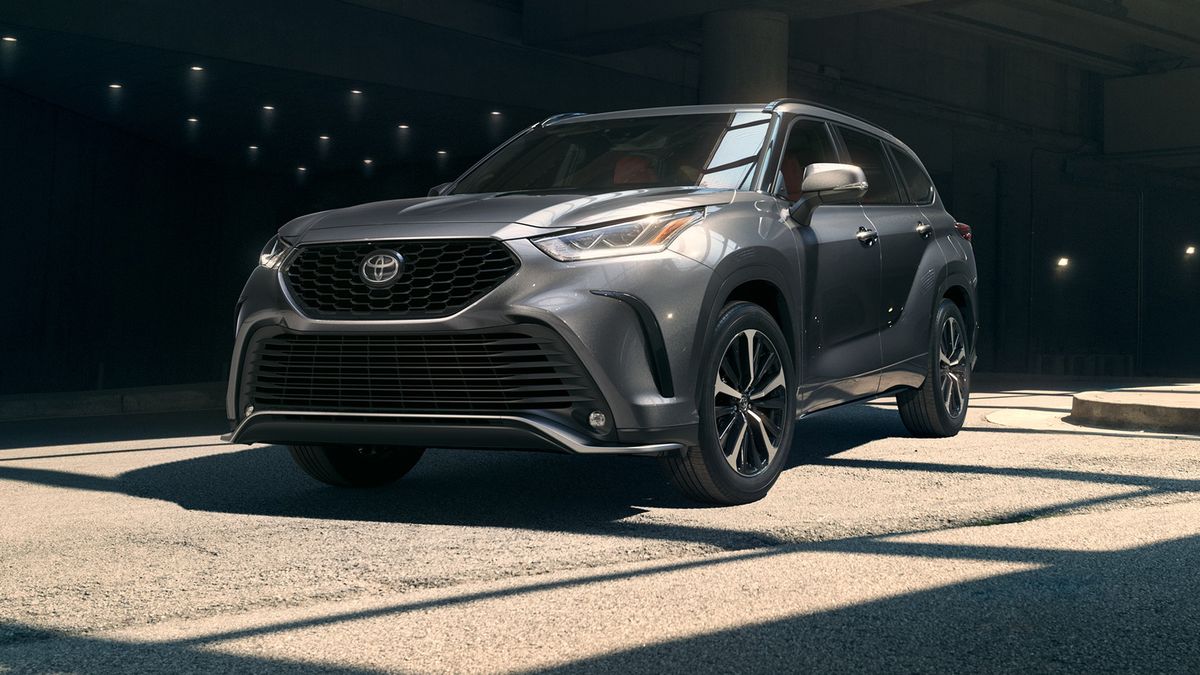 The 2020 Toyota Highlander was redesigned for the 2020 model year with an all-new exterior and interior design. Though journalists praised it for its Toyota heritage and history, they did mention that it still falls into the same potholes as the previous generation. Its bland exterior design and predictable interior just don't cause any sense of emotion. Though it is tried and tested, it still needs a lesson on what makes an SUV fun.
Make an Inquiry
Popular Questions:
What SUV is better than Toyota Highlander?
There are many SUVs to choose from; however, the Highlander just doesn't cut it when compared to the best in the segment. The INFINITI QX60 is a great example of an SUV that rise above the challenge.
What cars are comparable to Infiniti qx60?
The QX60 has some fierce competition including the Acura MDX, Audi Q7, Buick Enclave, Lexus RX, and Volvo XC90.
Is Infiniti qx60 reliable?
The 2020 QX60 is rated above average when it comes to reliability. J.D. Power gave it a 3.5 out of five, which is above the average for the luxury crossover segment and within the top three.
At Alta INFINITI, we are excited to offer you the best of Japanese engineering and design. We have a complete lineup of beautiful INFINITI vehicles, and if you can't find the vehicle you're looking for, don't hesitate to use our CarFinder tool. You are invited to input your vehicle requirements, and once a vehicle that meets those specifications is found, we will let you know. If you have any questions, please don't hesitate to contact us for more information.