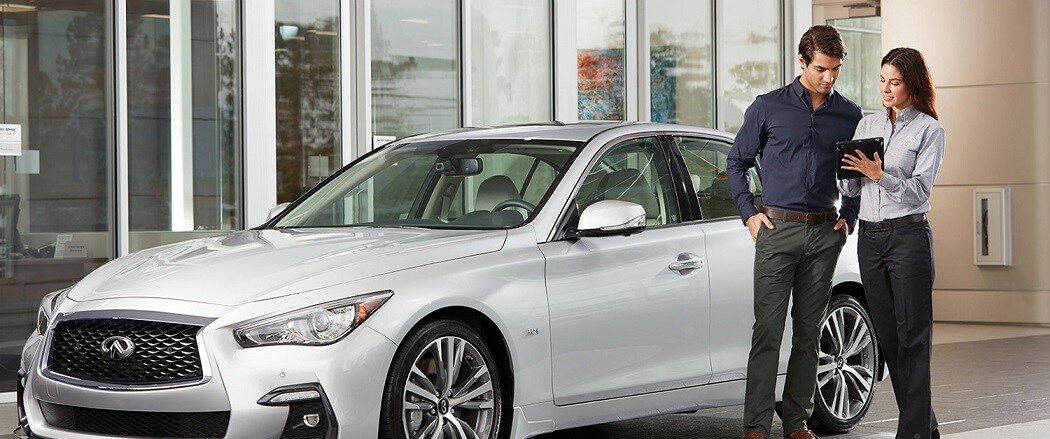 Frequently Asked Questions about INFINITI Service
The use of technology and advanced engineering in vehicles has seen a drastic progression. As automotive consumers have become accustomed to the many technological nuances, their expectations for it have also increased. Not only has there need to be amplified, but so has the wanting to understand how it all works. Even though our INFINITI service centre in Woodbridge, Ontario is equipped to diagnose any problem your INFINITI may have, automotive consumers in Toronto, Brampton, Vaughan, and Etobicoke want to understand better how all the premium features operate in their vehicles. Information is abundant online, but it is important to verify it in case it is incorrect. Some automotive consumers learn new information to gain knowledge, while others gain it to understand a prospective problem.
At Alta INFINITI located at 5585 Hwy 7, Woodbridge, Ontario, our state of the art service centre possess all the resources to help you find a solution for any issues you may have. Our knowledgeable service consultants will help better understand the problem while our trained technicians will execute the repair. Our service consultants take note of the many questions they receive, and for the sake of educating our clientele, we are proud to offer a frequently asked questions section. Please continue reading to learn more.