INFINITI Sedan for Sale in Woodbridge, Ontario

INFINITI Sedans
The current reign of crossovers and SUVs as the most popular choice for Canadian consumers is something that needs a closer look. Since early 2015 SUVs and crossovers have witnessed an unprecedented rise to prominence with families from Toronto, Brampton, Vaughan Area (Kleinburg, Maple, Thornhill and Woodbridge) and Etobicoke appreciating the versatility and convenience these vehicles offer. However, this mentality may be taking one hundred and eighty-degree turn as many automotive executives have stated that sedans will soon again become the king of the hill. Sedans offer many great features that can be found in the SUV and crossover segments like safety, technology, and design.
At Alta INFINITI, we have a great selection of INFINITI sedans, including the Q50 and Q60. Each of these vehicles offers a wide range of features and content that is appealing to automotive consumers. INFINITI sedan and coupes for sale in Vaughan, Ontario, are packed with technology, beautiful design, and a sense of belonging. At the heart of Japanese engineering is to build vehicles that create a sense of excitement in the minds of consumers, and INFINITI fulfills that notion perfectly. Alta INFINITI's finance centre can help you get behind the wheel of a new INFINITI by getting you the credit you need. Our online finance application is simple and straightforward; we will get you pre-approved!
Popular Questions:
Does INFINITI make a coupe?
Yes INFINITI does make a coupe. The 2020 INFINITI Q60.
What does the Q stand for in INFINITI?
The meaning of the Q in INFINITI's model lineup pays homage to the very first INFINITI model, the Q45.
Does INFINITI have a sports car?
Yes INFINITI does have a sports car the Q50 Red Sport 400 or the Q60 Red Sport 400
Who makes the car INFINITI?
INFINITI is a Japanese manufacturer.
At Alta INFINITI, we are proud to showcase the beautiful vehicles that INFINITI offers. Our vast inventory is sure to have the vehicle you need and want. However, in the rare situation the vehicle you're looking for is not in stock, please utilize our CarFinder Tool. It allows you to provide the exact specifications of the vehicle you want. Once a vehicle that meets your criteria is found, we will notify you.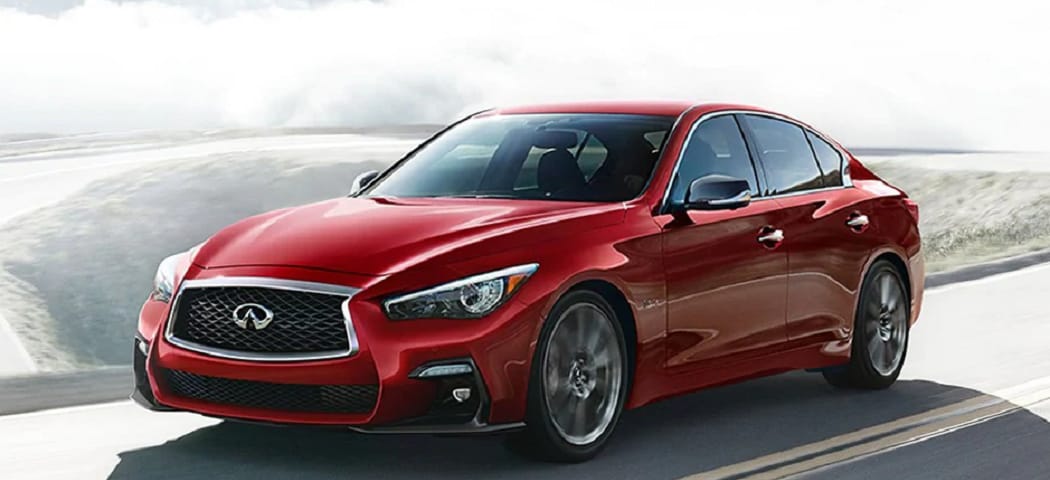 The 2020 INFINITI Q50 is a challenger in the premium sedan segment. It goes head to head against the best in the industry and comes out on top. With an aggressive and assertive front facia and dynamic exterior design language, the Q50 is ready to shine. A standard 300 horsepower twin-turbo V-6 or an even quicker 400 horsepower Red Sport 400 is sure to have you grinning from ear to ear. Get ready to be impressed by the interior with its ultra-luxury feel and soft-touch materials all around.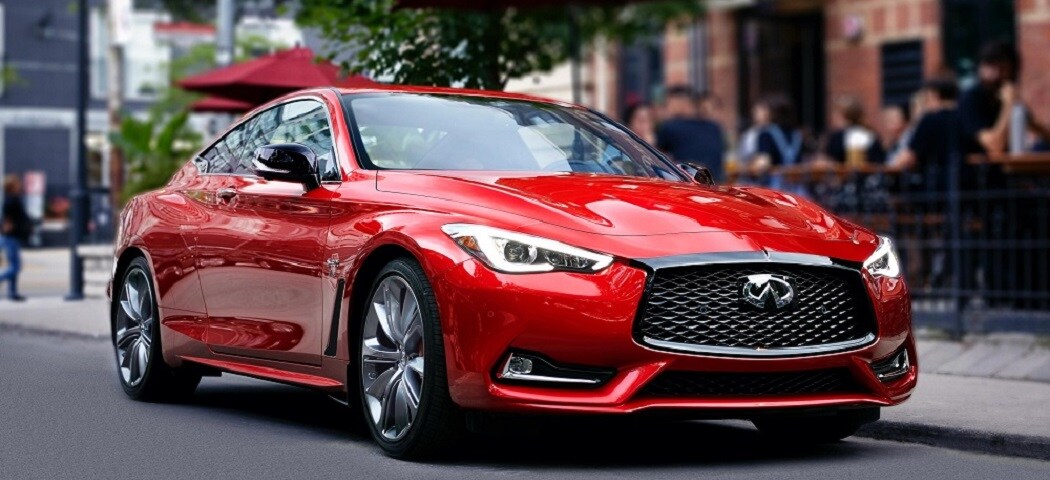 The Q60 coupe adds a new dynamic to the INFINITI lineup. Take away two doors but retain the already beautiful INFINITI design DNA. The fully loaded 400 horsepower Red Sport offers a high-performance experience. A sport-tuned suspension and a beautiful interior design; the Q60 is the complete package and deserves a second glance.
INFINITI Sedan For Sale in Woodbridge, Ontario