INFINITI Sedan for Sale in Woodbridge, Ontario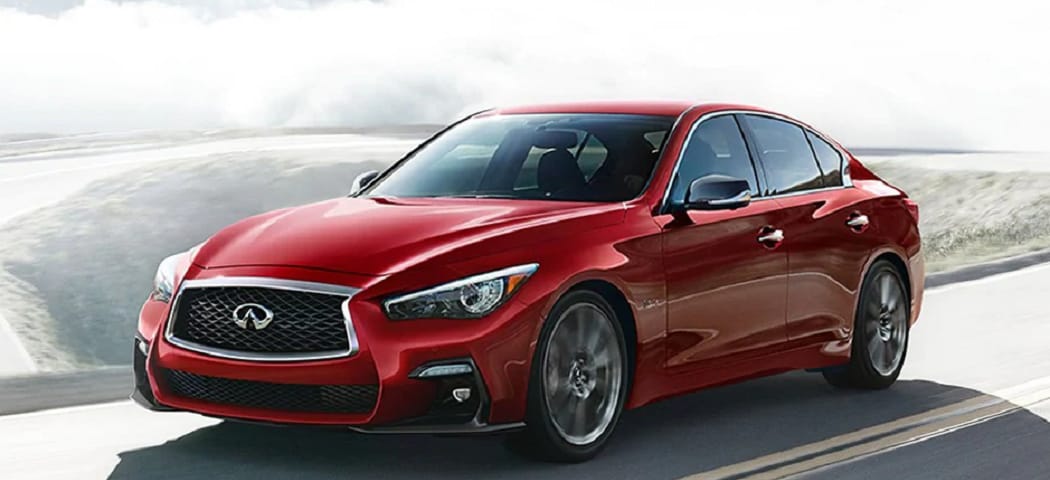 The 2022 Q50 is the perfect mix of elegant and athletic. It has a standard V6 engine and a suite of innovative driving technologies that make for an unrivalled driving experience. Premium trims enhance the exhaust system for a satisfying sporty sound every time you rev. The Red Sport I-LINE adds red stitching and red accents such as red brake callipers. The top-tier Red Sport I-LINE ProACTIVE has a full set of safety features that adds peace of mind when driving this luxury sedan.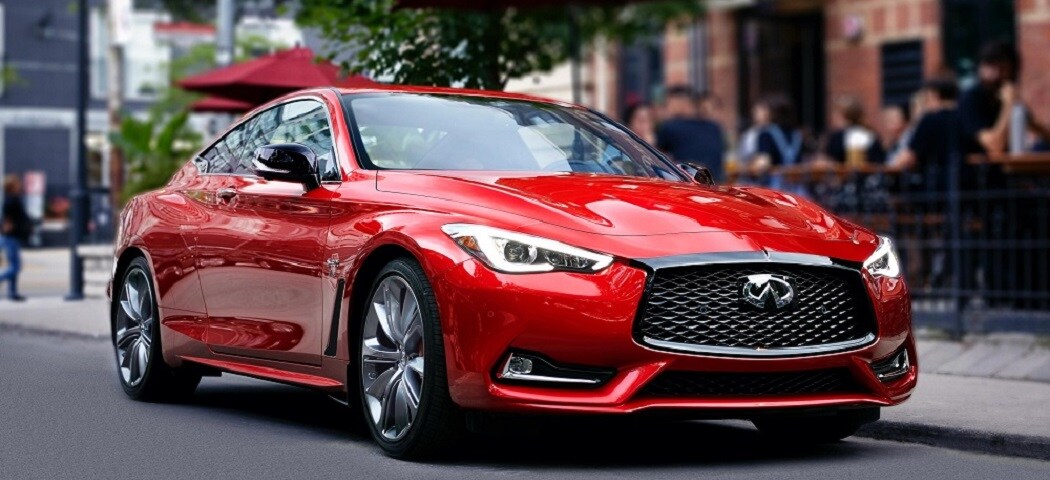 The masterfully designed 2022 Q60 coupe is bold and race-inspired. Luxury meets power on this INFINITI sedan with an exhilarating 400 horsepower twin-turbocharged V6 engine available encased in a sleek, aerodynamic body. The 2022 Q60 is the epitome of luxury. This coupe brings runway style to Canadian roads and unmatched performance to the track. Agile handling and explosive acceleration are just some of the amazing features to look forward to when you get behind the wheel of a 2022 INFINITI Q60.
Trade-In Options
Do you have a used vehicle in your driveway that you are looking to get rid of? At Alta Infiniti Woodbridge, we are proud to offer our customers trade-in options so that they can get guaranteed value out of their used cars. To lower the price, this value can then be put towards a new vehicle in our lot. Fill out our user-friendly trade-in appraisal form to get started!
Popular Questions:
Does INFINITI make a coupe?
Yes INFINITI does make a coupe. The 2020 INFINITI Q60.
What does the Q stand for in INFINITI?
The meaning of the Q in INFINITI's model lineup pays homage to the very first INFINITI model, the Q45.
Does INFINITI have a sports car?
Yes INFINITI does have a sports car the Q50 Red Sport 400 or the Q60 Red Sport 400
Who makes the car INFINITI?
INFINITI is a Japanese manufacturer.
At Alta INFINITI, we are proud to showcase the beautiful vehicles that INFINITI offers. Our vast inventory is sure to have the vehicle you need and want. However, in the rare situation the vehicle you're looking for is not in stock, please utilize our CarFinder Tool. It allows you to provide the exact specifications of the vehicle you want. Once a vehicle that meets your criteria is found, we will notify you.
INFINITI Sedan For Sale in Woodbridge, Ontario