INFINITI SUV for Sale in Woodbridge, Ontario

INFINITI SUVS
There are many trends that come and go, and when we look back are categorized as fads. In the automotive industry, these trends exist as well; however, the rise of the SUV is neither a trend nor a fad. Sedans and compacts were the vehicles of choice for decades, as automotive consumers from Toronto, Brampton, Vaughan Area (Kleinberg, Maple, Thornhill and Woodbridge) and Etobicoke have enjoyed the features that those vehicles provided. However, the SUV/crossover segments have witnessed a recent dominance in sales. The Canadian automotive marketplace has seen a shift in consumer's demands, as segments that include SUVs and crossovers have taken over. SUVs are synonymous with four-wheel-drive systems that offer a higher level of utility that sedans and compacts just don't offer. Automotive manufacturers have spent billions on the engineering and design of SUVs and crossovers by catering to consumers' wants and needs. At Alta INFINITI, we have the best selection of INFINITI SUV for sale in Vaughan, Ontario, including the INFINITI QX50, QX60, and QX80. Don't forget to utilize our online finance application and pre-approved for one of these amazing vehicles.
Popular Questions
Is Infiniti a good SUV?
Absolutely! INFINITI has designed and engineered some of the more safe, practical, and beautiful vehicles in the automotive marketplace.
What are the different Infiniti SUV models?
INFINIFTI offers three difference SUVs the INFINITI QX50, INFINITI QX60, and INFINITI QX80.
Who makes Infiniti SUV models?
INFINITI is a Japanese manufacturer that produces SUVs that include the QX50, QX60, and QX80.
What is the Infiniti SUV called?
INFINITI builds three SUVs the QX50, QX60, and QX80.
At Alta INFINITI, we invite you to experience the best of Japanese engineering. Our inventory of new and used INFINIITI's is sure to satisfy your needs and wants. If you are looking for a vehicle that is not available, please utilize our Carfinder Tool, you can input your vehicle specifications, and once we find a vehicle that meets them, we will let you know.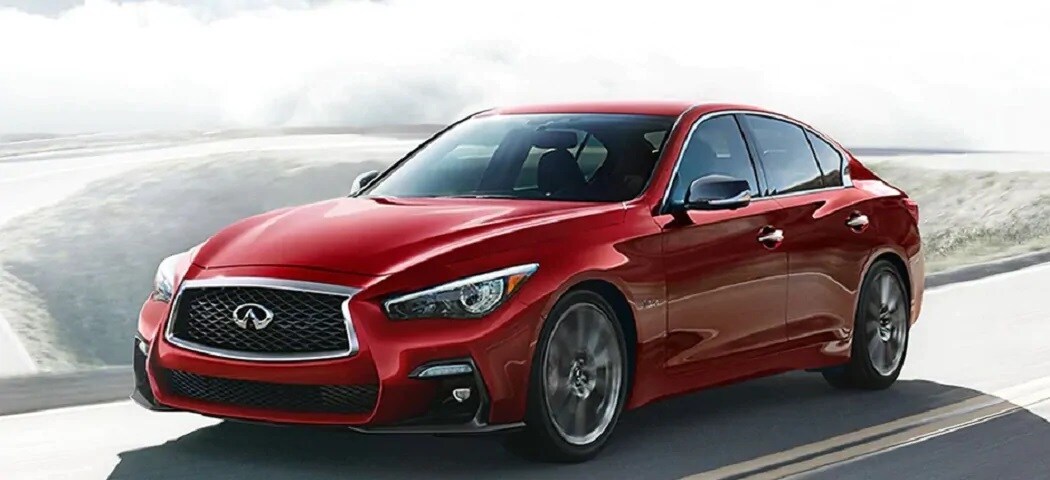 Don't be afraid to embrace the road ahead. The 2020 INFINITI QX50 provides consumers with a beautiful exterior silhouette, a spacious interior, and pretty much almost every luxury feature that you expect. Its upscale features have enticed shoppers who might have considered vehicles such as the Audi Q5, Mercedes-Benz GLC, and BMW X3. It provides excellent fuel economy, performance, and overall ownership experience.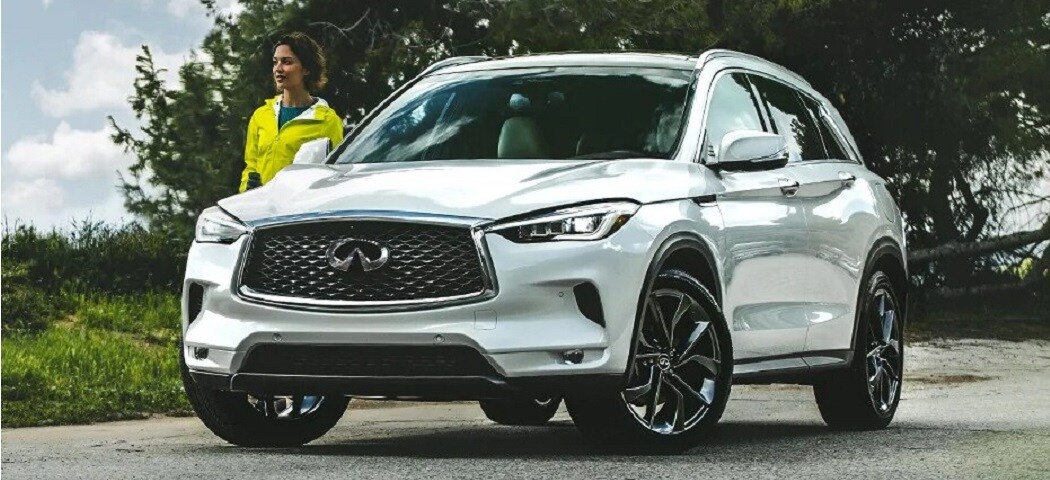 The INFINITI QX60 is a fully-equipped seven-passenger SUV that provides all the thrills of a sports sedan but with the utility and practicality of an SUV. With luxury at its foundation and a ride quality that is unmatched in the segment, the QX60 is sure to put a smile on your face. A powerful 3.5-litre V-6 engine will provide all the power you need, an available 360-degree camera and a slew of driver assistance technologies; you are sure to stay safe while out for a drive with family and friends.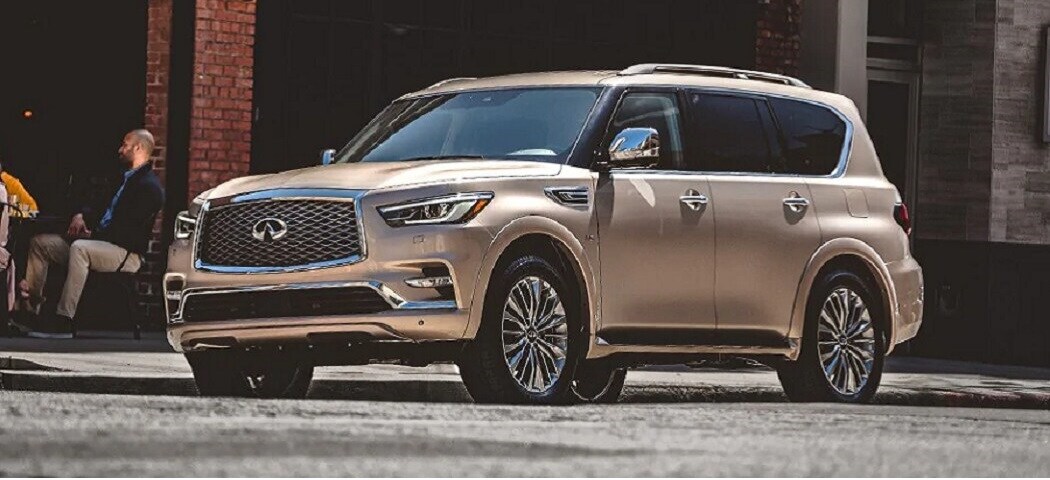 The full-sized three-row fully off-road capable SUV has everything to offer and then some. It can seat eight full-sized adults with an abundance of cargo space. A 5.6-litre V-8 provides an aggressive rumble and deep-throated burble. The exterior design is expressive, while the interior is welcoming. A full list of safety and technology features are sure to keep everyone in the cabin safe and sound.
INFINITI SUVs For Sale in Woodbridge, Ontario