2022 Infiniti QX55 vs. 2022 BMW X2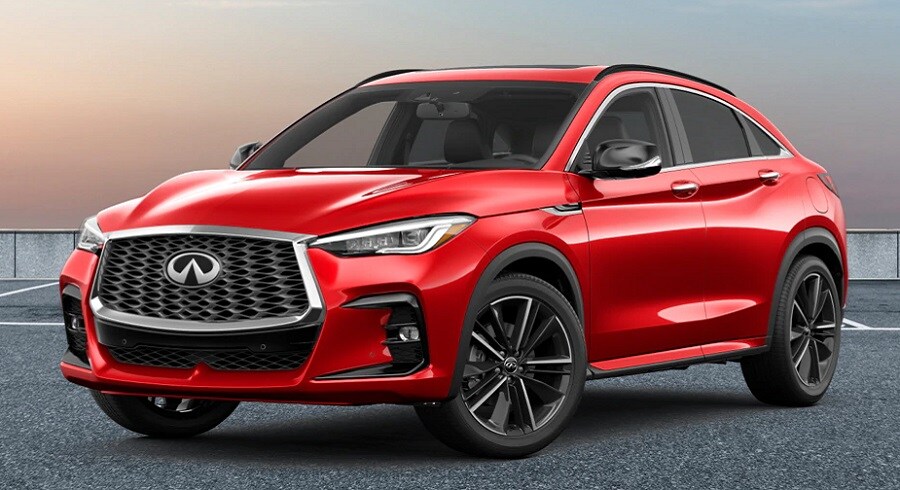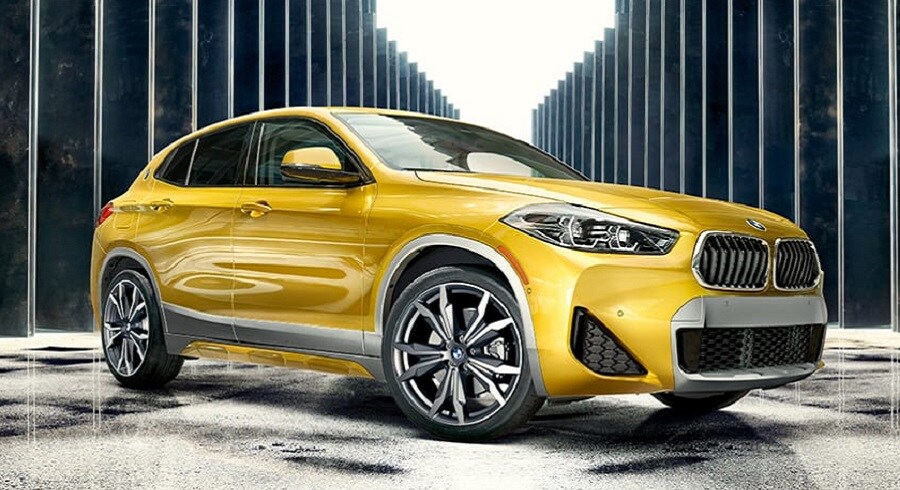 The 2022 Infiniti QX55 vs. the 2022 BMW X2 in Woodbridge, Ontario: Which is Better?
The new Infiniti QX55 SUV is here, and it joins some heavy competition. With a stunning design and robust hardware, the 2022 QX55 makes a welcome addition to the luxury mid-size SUV segment, and we've decided to see how it measures up against the latest BMW X2. Those based in Woodbridge, Ontario or any of the neighbouring areas of Toronto, Brampton, Etobicoke, or Vaughan can find out which vehicle is the better choice below. And if you'd like a closer look at this new Infiniti SUV, feel free to consult our Directions page online before making your way to Alta Infiniti.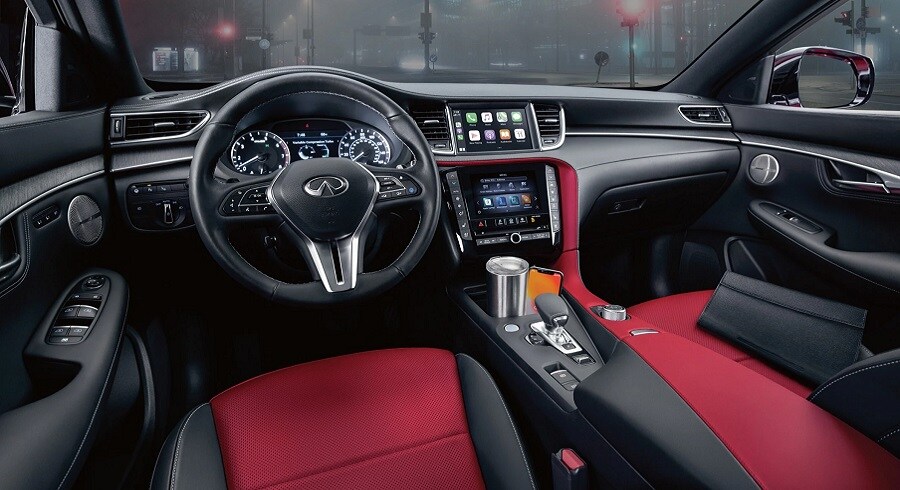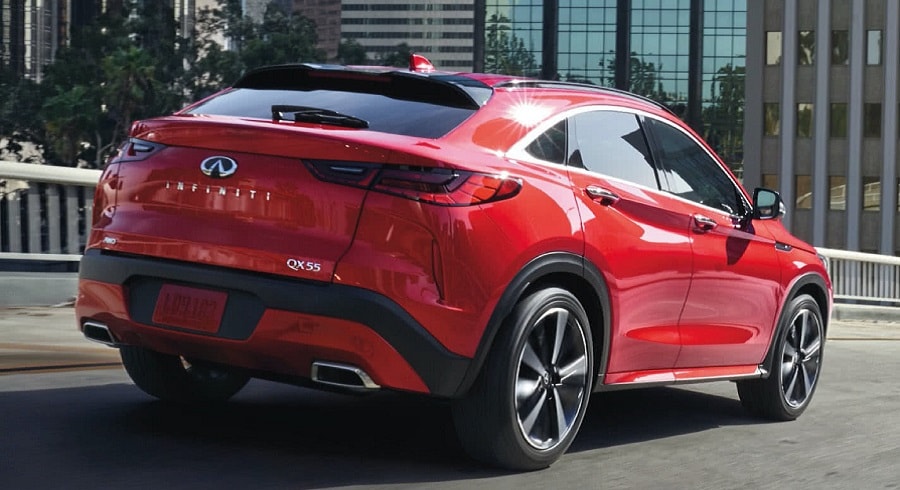 Interior & Exterior Design
Infiniti's first QX55 model will turn plenty of heads. With a sloped roof and hood, bold front grille, and sporty 20-inch wheels, this new SUV is a sight to behold, one that allows drivers to hit the road with the utmost confidence. On the inside, the QX55's design is just as stylish, with faux-leather upholstery and black open-pore wood trim lining its cabin. Those who crave an extra dash of luxury can opt for genuine leather upholstery, which pairs nicely with the QX55's sleek, clean dash design.
As for the new BMW X2, this long-running SUV is easy on the eyes from the outside, but its interior tells a different story. The 2022 X2's cabin may be driver-centric, but its sloped roof means headroom for rear passengers is tight, and cargo capacity is limited, making a hassle of more demanding errands.
Performance & Specs
The 2022 QX55's hardware is just as compelling as its design. A robust 2.0-litre turbocharged four-cylinder engine packs plenty of pep in 268 horsepower and works with a continuously variable transmission. Between this powertrain and standard all-wheel drive, the new Infiniti offers a comfortable ride and hasty acceleration while maintaining a quiet cabin. The BMW X2, on the other hand, trails the QX55 in power by 40 horsepower, while the all-weather capability of all-wheel drive comes at a premium. This BMW SUV may boast deft handling, but a sport-turned suspension stiffens its ride and makes passengers feel every bump in the road to the fullest.
If you'd like to experience the Infiniti QX55's riveting performance firsthand, contact us at Alta Infiniti today and schedule a test drive with one of our staff.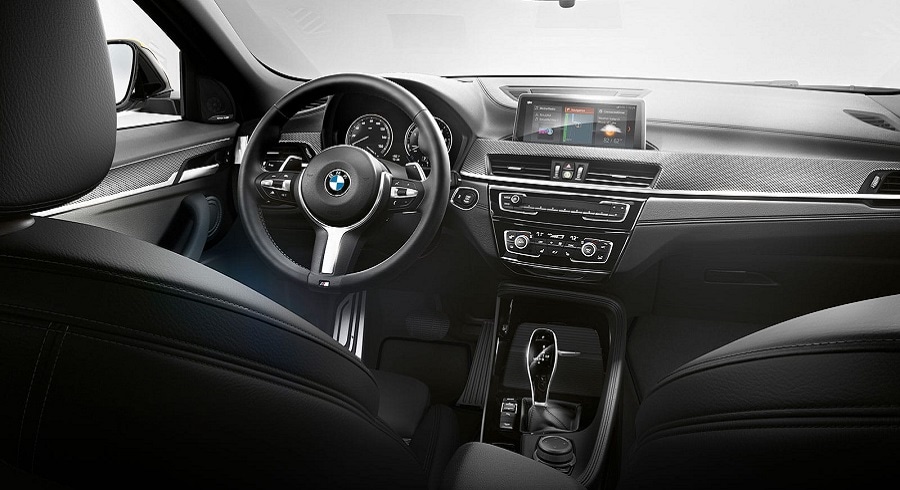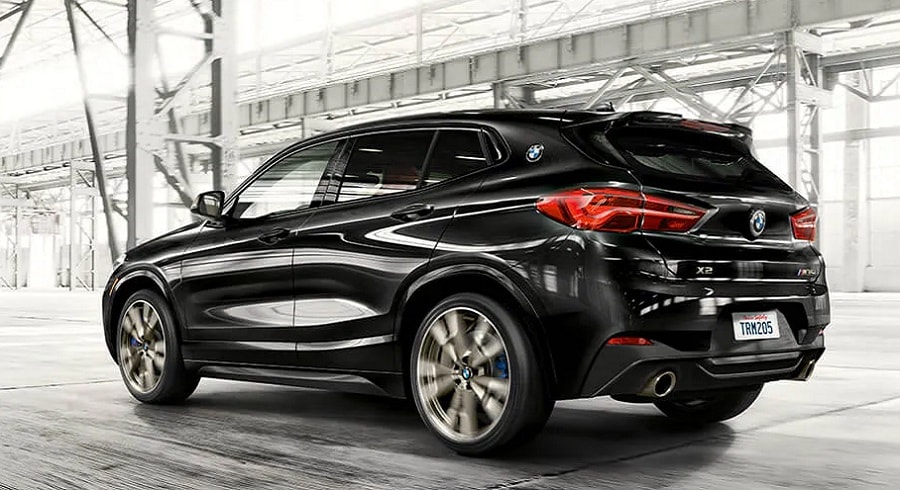 New INFINITI QX55 in Woodbridge, Ontario
Reviews
An all-new luxury vehicle is bound to attract a lot of press and attention, and in the QX55's case, it has for the better. Reviewers have heaped praise on the 2022 QX55 for its aggressive design, turbocharged powertrain, and standard all-wheel drive. The new BMW X2, by comparison, heads into its new model year with crisp handling and an elegant exterior, but reviews have also been quick to note stiff ride from its sport-tuned suspension and an interior that's both bland and short on cargo space.
Safety Features
While the BMW X2 offers a handful of driver-assist functions, but you'll have to splurge on a comprehensive suite of safety features if that's what you value most. The 2022 Infiniti QX55, by comparison, comes with a standard suite with the option for upgrade to a ProPilot Assist package. Popular features like automatic emergency braking, forward-collision warning, blind-spot monitoring, and rear cross-traffic alert all come standard in the all-new QX55, allowing you to brave the rush-hour bustle with a clear head.
Financing the 2022 QX55 for Sale in Woodbridge, Ontario
If you'd like to treat yourself to an all-new luxury SUV, our finance centre can help. Our user-friendly online credit application is available to those who'd like to start their purchase from the comfort of their home, and you can always contact Alta Infiniti directly to book an appointment with our finance department. Either way, we'll work with you to arrange a financing plan for your QX55 that suits your budget.
Make an Inquiry
* Indicates a required field